Prestige Growth Solutions
Growth, Influence & Connections
PGS is an exclusive inner circle where UAE's business owners connect and work together.
We help bridge the gap between you and your target market with personal introductions. This will give you the ability to forge new relationships and create influential connections that will ultimately accelerate your growth.
What would it mean for you to be an integral member of an exclusive community that improves business growth and success?
There is no greater value or reward in knowing the right people than in the city.
There is power in having the right connections.
"It's not what you know, it's who you know."
Member Benefits
Personal introductions just for you
Personal meetups tailored to you with our bespoke program
Gain recognition as the 'go to' person
Access to our exclusive members
Connections that last & offer priceless value
Personal designated CRM focussed on your needs
Speak to fellow members with our members forum
Access exclusive discounts with our selected affiliates
Opportunity to promote your brand at our select events
Access to our exclusive events
Benefit from our chauffeur service
Gain exposure on our website with your business adverts
Find new friends that share your hobbies & interests
Create your own event and we will help fill the capacity
Generate referrals & testimonials from our exclusive community
Share your success stories on our social media
Testimonials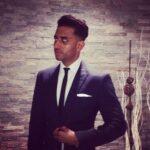 Asif Mohammed
CEO

,

Parker Sinclair

After joining, I immediately met multiple people that I have now done business with. I also play golf with members that I met via this platform. Thanks PGS. Keep up the good work!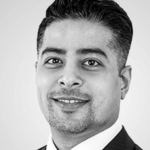 Shabbar Mughal
Managing Partner

,

Virtubil Solutions

After joining PGS, i have built professional relationships in relevant industries that has accelerated my growth and my companies. Through the platform PGS has built, ive managed to find a new Golf buddy as well!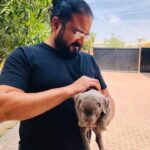 Balram Janaradhan
CEO

,

Buddha

"I highly recommend being a member of PGS. Since joining I have expanded my personal network far and beyond what I thought was possible".
Latest Posts
Having a business mentor can be an invaluable tool for success....
Read more
Using the recent banking crisis as the leading example, we should all step back and remember that customer confidence is...
Read more
Data gathering is getting tricky. Here are three ways companies can gather consumer data in a mutually beneficial manner...
Read more